Long Distance Moves
We Go the Extra Mile
Even though we are a small local company, 2 Brothers also provides moving services nationwide. We are able to provide long distance moving quotes for moves originating in the Portland Metro Area. We specialize in a personal and fast service that's usually half the delivery time of our competitors. And here's the good part: we can usually get the job done for less than the "big movers" can.
Our Reviews Speak for Themselves
They helped us move on a rainy day and took extra care to wrap and cover all of our furniture so that nothing got rained on or damaged during transport. I was really pleasantly surprised at the level of care they gave to all of our items – I've never seen movers be so thorough and thoughtful!
- Azad Abbasi
via Google Reviews
I hired 2Brothers for a long distance move and they were top notch all the way. The person who answered the phone…was thorough and made sure all of my questions were answered. The movers arrived on time and worked fast. They were careful and everything arrived in good condition.
- Leslie Gardner
via Google Reviews
"After moving 3 times in the last 5 years with different moving companies, I can say hands down that this is was the best experience I've had moving. The team showed up on time, were creative in removing our property from our narrow townhouse, and had great personalities."
Why Choose Us?
Reasons to use 2Brothers for your long distance move
We're definitely willing to go the distance for our customers — anywhere in the USA; we'll get your belongings there safely, affordably and with style. Moving long distance can be a complicated process, so we provide a free in-home consultation with our moving consultant, which results in a more accurate estimate. Some other reasons to choose us:
We're Your Movers the Whole Way
We don't broker out your job for someone else to do.
Flexibility
We don't charge extra for "ferrying" your belongings.
No Call Centers
When you call us you get a real person, someone you know that also knows you.
Super Fast Delivery
"They" take at least 1-2 weeks. We take 3-5 days!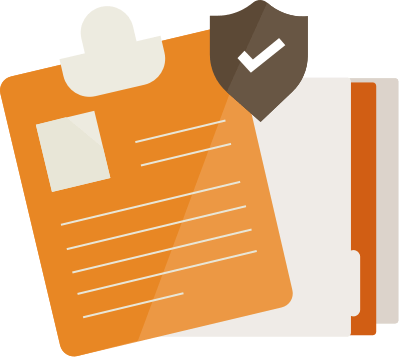 Competitive Pricing
It's a rare occasion that we don't beat out the big Van Line movers when it comes to rates.
Need Storage During or After Your Move?
See how affordable it is to use our handy storage solutions.
Storage Services
What to Expect on Moving Day?
Our handy Moving Guide will walk you through your move, from start to finish.
Learn More