About Us
Helping you transition, wherever you're going.
The 2Brothers Team
Helping you move down the street or across the country For over 15 years
Founded in February of 2007 and based in Portland, Oregon, 2 Brothers Moving & Delivery is a regionally recognized leader in residential and commercial moving services. We're moving craftsmen & women that help people transition into new and exciting parts of their life. Whether it's a small apartment move across town or an estate across the Sierra's, 2 Brothers is here to handle the logistics of the relocation process.
As a "Top 100 Fastest Growing Companies" and "Best Companies to Work For" award winner our team provides the easiest and most hassle free way for households to get where they're going next.
No industry revolution springs from individuals. It takes an entire team united behind something big. Together, we work hard, we laugh a lot, we brainstorm nonstop, we use hundreds of Post-Its a week, and we give the best high-fives in town.
We Back It Up
Qualifications You Can Count On
Safety
As you're choosing your mover, it will be important to pay careful attention to a moving company's safety ratings. We at 2 Brothers are proud to say that our current safety record is 3% (Safety ratings are calculated by comparing the amount of claims or damages to the total moves performed. A safety rating of 1% means that out of every one hundred moves, one claim of damages has been submitted).
Licensed & Insured
2 Brothers is a fully insured and licensed moving company that maintains an excellent customer satisfaction rating.
USDOT #1868631 | MC #613532 | ODOT #217157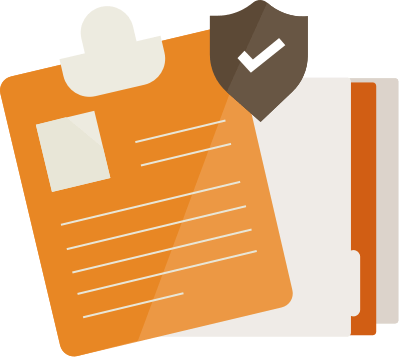 Customer Insurance
While we have an excellent safety record (three times better than the national average) it's still important to learn about our insurance claims process. In the unfortunate event that an accident does happen, you'll be glad to know that 2 Brothers carries above and beyond the state required insurance levels.
Our Trophy Case
Award Winning Service
2 Brothers Moving is proud to have been recognized as an award winning mover. We also maintain an excellent customer rating from several reputable sources.
2012 & 2017
Top 100 Fastest Growing Companies
2013 - Nominated
Oregon's Best Companies to Work For
2018
America's Fastest-Growing Private Companies
Member
Meet the Team

We're a dedicated team of friendly, hardworking relocation specialists. No job is too big or too small for our friendly crew.
Adam
Ethan
Cole
Drew
Grace
Tristan
Syndi
Matthias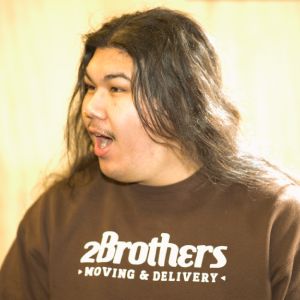 Ethan
Jackson
Bryant
Jakob
Jared
John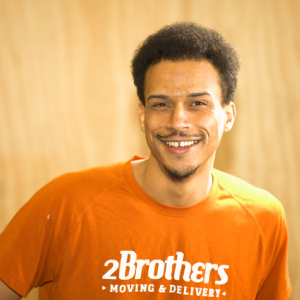 Kellan
Travis
Michael
Linda